Products
Zinc

Anodes

(Sacrifical

Anode)
Corrosion is the loss of its metallic properties by entering into a chemical or electrochemical reaction with the environment it is in. In practice; used for cathodic protection of metal structuresin salt water such as offshore platforms, ship hulls, in-tank, underwater pipesand piers.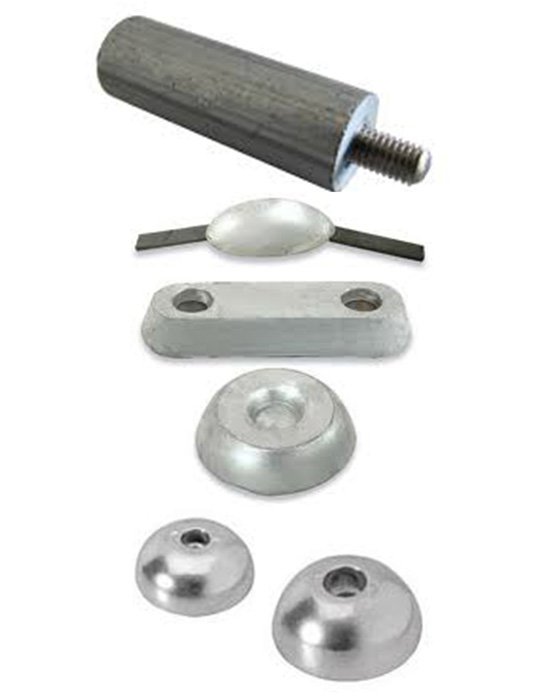 Pipe internal corrosive waters and waste transportation in the pipe for the transportation of waste and corrosive waters
– Heat Exchanger and Condenser Anodes
– Balancing tanks of ships and oil carriers
– Filled type to discharge leakage current
– Protection of Scaffolding Steel feet
– In the protection of the outer surfaces of the ships
– In special structures
A potential difference of approximately 250mV occurs between the iron metal protected by pure zinc anodes. This difference is sufficient for cathodic protection.
However, if there is even a little iron in the zinc anodes, this potential difference will decrease in a short time. Like iron, the small amount of lead and copper in the zinc anode has a harmful effect.
On the other hand, the presence of aluminum and cadmium metals in the zinc anode helps the anode to produce current properly.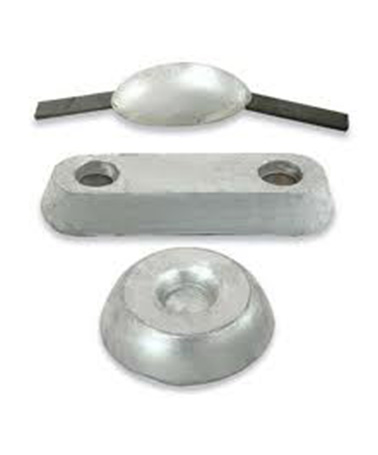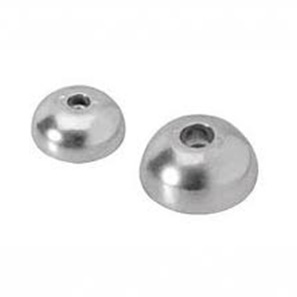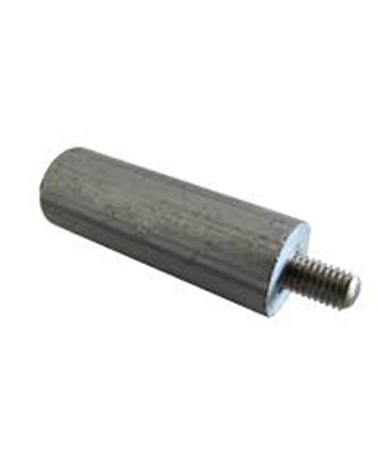 Chemical composition of zinc anodes
| | |
| --- | --- |
| ELEMENT | ALLOY % |
| Al | 0,10-0,50 |
| Cd | 0,025-0,15 |
| Fe Max | 0,005 |
| Pb Max | 0,006 |
| Cu Max | 0,005 |
| Zn | REMAINING |
| | |
| --- | --- |
| ELECTRO CHEMICAL PERFORMANCE | TEORİK |
| Density (g/cm3) | 7,1 |
| Mass Loss (kg/A.yıl) | 11,5 |
| Mass Yield % max | 90 |
| Akım Kapasitesi (A.h/kg) | 820 |
| Circuit Potential Against Steel mV | 250 |
| Electrode Potential (Cu/CuSO4 Reference Electrode.) mV | 1100 |